Giving Opportunity
Coast Guard Relief
An external giving opportunity
About this Giving Opportunity
Since 1922, USAA has been on a mission to support the military community. In addition to taking care of our members through products and services, USAA and The USAA Foundation, Inc. also provide philanthropic grants to assist nonprofit organizations in relief efforts.
USAA has provided a grant of $15 million to allow Coast Guard Mutual Assistance to offer 0% interest loans to those who have been impacted by the government shutdown.
Many of our members have also expressed a desire to contribute to relief efforts. USAA has provided this site to allow our members to give through a secure platform.
100% of your donation will go to Coast Guard Mutual Assistance.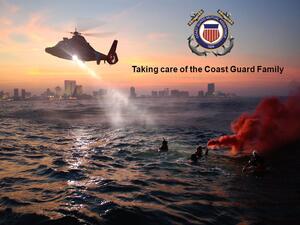 Causes in this Giving Opportunity

Arlington, Virginia, 22201-5718, United States
How Donations Work
Click any 'Donate Now' button and then decide your donation amount. You will then be forwarded to your payment processor of choice. Once your donation has been processed it will be sent to your charity of choice.
Need Some Help?