Friendraising Opportunity
2019 USAA San Antonio Bowlathon Fundraising
About this Friendraising Opportunity
We are proud to announce that the military child programs of YMCA of Greater San Antonio and the Boys & Girls Club of SA will be the beneficiaries of the 2019 USAA Bowlathon.
USAA's annual bowlathon is an oportunity to bring together employees, nonprofits and communities to achieve a greater social impact than each could do alone.
Join us as we support military children! To donate:
Employees/Retirees: Select the "Friendraising Pages" tab and search for your team fundraising page.
Friends and Family: Use the link provided by your friend or family member, or search for their fundraising page below.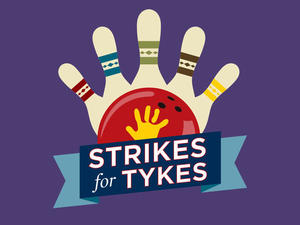 Causes in this Friendraising Opportunity

San Antonio, Texas, 78204, United States

San Antonio, Texas, 78216, United States
How Donations Work
Click any 'Donate Now' button and then decide your donation amount. You will then be forwarded to your payment processor of choice. Once your donation has been processed it will be sent to your charity of choice.
Need Some Help?